I have three little sketches I did last night to display my weaknesses.
First;
Pretty lame and obviously I'm not to strong on anatomy. Heck, I drew big monster feet on the guy because I wasn't sure how to draw his legs and feet. And I think he looks a little feminine. Not a bad thing mind you, but all my guys look girly because I tend to draw women a LOT more then men.
Second;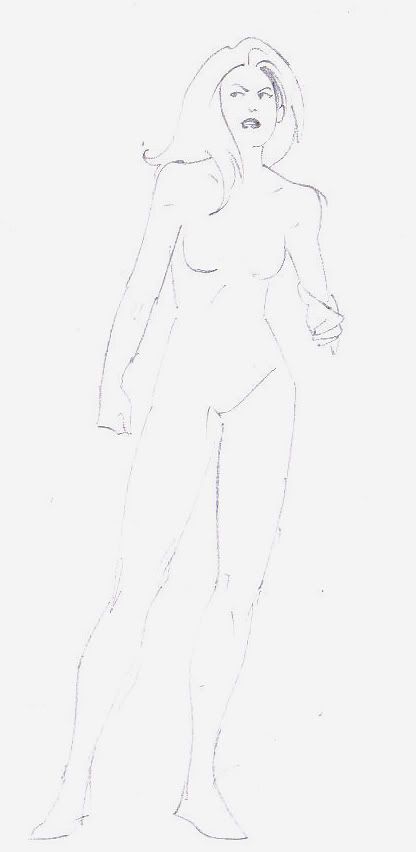 Not horrible but not strong or confident. Not much for details and I'm not sure about proportion.
Last;
Okay, I just threw her in. She's not really what I want to draw but she demonstrates for me why women like her get drawn. She was easy. A few quick lines, some long legs and perky boobs and she's good to go. Flawed but passable because of the boobs.
Anyway, criticisms are welcome and appreciated.